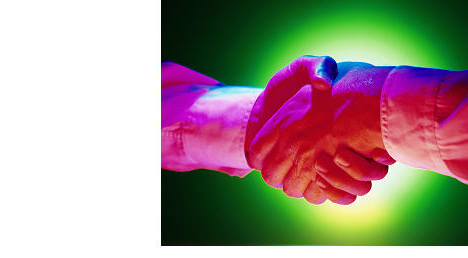 InterpreTrans
Interpretation & Translation that Communicate VIEW SPANISH VERSION

CONFERENCE INTERPRETING
Your conference is arranged to the smallest detail. Weeks of work by your staff and outside consultants have gone into arranging for the transportation and accommodation of your speakers and guests. Audio and video equipment has been ordered, slides prepared and press meeting scheduled. The air conditioning is perfect, the seats are comfortable and now the electric moment arrives when your first speaker steps to the podium. The presentation is accurate, complicated and impeccably delivered. For the next several hours or days, your expert speakers present a myriad of selling points, statistics, graphs and analyses. Several presenters speak in a foreign language and among the audience are important foreign-speaking delegates. Whether your attendees have heard and understood crucial information rests entirely on the skills of your chosen interpreters.
Clearly, the success of your conference depends on your selection of an interpreting team. Fluency in the foreign language is only the first consideration. Just as you select your speakers as much for their ability to communicate as for their expertise in the subject, your choice of interpreters should also be based on their ability to communicate the speakers emphasis, colloquialisms, precise details and humor. In short, both speakers and interpreters must comprehend the difference between talking and communicating.
Following many years of experience working together in a wide range of subjects, our team is now offering its services directly to a select group of international conference organizers. We offer the following advantages:
As direct contractors with no middlemen, you avoid costly commissions to agencies.
A network of highly qualified, bi-directional interpreters in Spanish/English; English/Spanish.
A vast range of knowledge and experience in subjects affecting current and future domestic and international business: banking and finance; advertising, marketing and worldwide product distribution; construction and engineering; art and archeology; press conferences; labor and contract negotiations; personnel and sales training; privatization; aviation and maritime litigation proceedings; international regulations on securities; medicine.
Liaison with expert audio technicians and equipment.
The next time you need interpreters for your meeting or conference who have the skills to convey, convince and communicate -- CALL US! Or better still, call us NOW to arrange an introduction.
IN THE LIFE OF A SPANISH INTERPRETER
CONTACT INFORMATION: email: Click here Mobile: (646) 743-1300
NICHOLAS LUTTINGER | 252 EAST 74TH STREET, APT 1 | NEW YORK, NY 10021-3637
©2009 NICHOLAS LUTTINGER. ALL RIGHTS RESERVED.