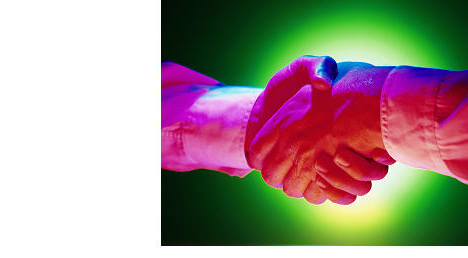 InterpreTrans
Interpretation & Translation that Communicate VIEW SPANISH VERSION



RECOMMENDATIONS
Michael Frisch, Principal, Randforce Associates, LLC, & Professor of Am. Studies & History/ Sr Research Scholar at University at Buffalo
Nicholas offers a wonderful combination of solid language expertise and a rich, imaginative artist's feel for textture, tone, relationships, and multiple dimensions of communication--all of which are KEY to top-level translation and multi-language service. He's an inspiring pro!
March 9, 2012.
John E. Lawlor, Esq., Attorney at John E. Lawlor
Nick is the only person you'll want to work with in his particular area. Solid command of the Spanish language but more importantly, works hard at translating technical terms and concepts that do not have a literal translation in the native language. Clients love him and he does his homework before he goes into an engagement. Unequivocally recommend him.
March 12, 2012.
Ted Fink, CEO at Portuguese Interpretation and Translation
I have worked as a simultaneous interpreter with Nicholas Luttinger and have always found him to be extremely professional and a truly excellent interpreter. I have known him professionally for decades and have nothing but admiration for his many sterling qualities. In particular, he has an excellent and tireless speaking voice and is easy to work off as a relay when the only common language is English or Spanish. Mr. Luttinger maintains excellent client relationships and is considerate and patient with colleagues and technicians. Everyone I know has nothing but praise for him and his work.
March 14, 2012.
Emerson Hoff
, Recruitment Coordinator/Project Manager at Geotext Translations
Nick is one of the first people we call when we have Spanish interpreting needs. He is punctual, professional, and our clients love working with him.
March 21, 2012.

Jim Ingoglia, Counsel at Raiser & Kenniff, P.C.
When I was at White & Case, working on a CJA pro bono criminal trial in front of Judge Kaplan in the SDNY, we worked extensively with Nick. He was one of the top interpreters on the court-recommended panel and always provided excellent translation services. It was a case where the Defendant had been extradited from Colombia, and Nick was highly professional, with solid translation skills. Nick also provided unique insight when atypical issues arose in this very challenging case. I can recommend Nick highly. April 5, 2012.

Robert Monteagudo, Courtroom Deputy Clerk at Federal Judiciary
Nick is always pleasant, prompt and professional in Court. His work is always of the highest standard.
March 26, 2012.

Javier Labrador, Senior Quality Director at Translation Company
I have known Mr. Luttinger for many years and I can highly recommend him as a language professional for his knowledge, his capabilities and skill, his accountability as a translator and interpreter and his experience based on many years of study and work in various environments. He is an excellent interpreter and a very qualified translator. If there is anything else you need to know, I can be contacted.
March 9, 2012.

Ira D. London, Owner, London& Robin, Law Offices
Excellent translator who establishes a good rapport with the subject resulting in a seamless translation.
March 13, 2012.

Scott Tulman, Attorney at Law
Nicholas is a reliable, knowledgeable Spanish interpreter who I would recommend without hesitation.
March 9, 2012.

Isolina Bernhardt, Independent Translation and Localization Professional
I have worked with Nick on English>Spanish>English interpretation assignments in court. He is an excellent interpreter, a reliable person and a wonderful colleague with whom to work.
March 9, 2012.

PaulaMarie Susi, Courtroom Deputy / Case Manager / Attorney Disciplinary Clerk
Nicholas has been a colleague for many years, and during that time I've come to appreciate his expert translation skills. He is prompt, concise, and extremely professional. I heartily recommend him if you require a Spanish language interpreter/translator.
March 9, 2012.
IN THE LIFE OF A SPANISH INTERPRETER
CONTACT INFORMATION: email: Click here Mobile: (646) 743-1300
NICHOLAS LUTTINGER | 252 EAST 74TH STREET, APT 1 | NEW YORK, NY 10021-3637

©2009 NICHOLAS LUTTINGER. ALL RIGHTS RESERVED.